Written by SVSG CTO & AI Practice Lead Geeta Chauhan
The recent growth of AI technology in enterprises, organizations, venture- and series-funded corporations is unparalleled, and not stopping anytime soon.
We can thank the tech giants—like Google, Apple, and Facebook—for much of the AI we use every day. If you've ever used Google Translate or accepted a tagging suggestion on Facebook, you've experienced AI integration into your user experience. Of course, tech giants have the resources for AI, but these tools aren't just for large companies. Tech giants want the same thing that all companies, organizations, and enterprises do: to improve the user experience.
Companies from start-ups to enterprises hear a number of myths: that they can't incorporate AI because they lack Google-scale resources, that big data can't make a big impact, that AI integration is too complicated for their company. These are all misconceptions. Done right, AI can begin at the smallest scale to increase profit margins while building executive and employee confidence. By building confidence in your team, you build trust in the technology and the potential to introduce larger-scale projects.
We're not far off from a future in which all companies will be AI-Driven with AI-first strategy, similar to the current trend of Mobile-first and Cloud-First. And this is not just for software companies but applies to all companies who want to maintain a competitive edge in their field. Understanding how some of these AI solutions has served larger companies can show you how your business or enterprise can get started with implementing or advancing AI today.
How AI is Changing User Experience
Although tech giants are the first to occupy the frontier of resolving user problems, Gartner predicts that by 2019, startups will overtake Amazon, Google, IBM, and Microsoft in driving the AI economy with disruptive business solutions. 79% of U.S. adults indicated they had used some form of artificial intelligence in the last 12 months, and 65% acknowledged that automation has a significant impact on their daily lives. This impact will only grow larger.
To better understand how AI is going to disrupt every industry from healthcare to finance, it's useful to take a look at some successful case studies of AI integration.
Facial recognition technology on Facebook has soared in the last few years. Deep neural networks allow Facebook to complete a four-step process to reach a facial recognition accuracy of 97.35%. Although this has created some privacy issues, many users value the ease of tagging friends and being notified when they have been tagged in pictures.
Google has made major strides with AI-first technology across multiple products. While Google Translate previously translated word-to-word, today's artificial neural networks allow the algorithms to process language multidimensionally. The Neural Machine Translation System is designed with our brain's architecture and neural function in mind to learn new languages more quickly and to improve natural language translation.
Gmail's Smart Replies now account for an incredible 12% of all email replies. The accuracy of the suggested replies is due to machine learning vectors that decipher intent. Google Assistant, a personal digital assistant not dissimilar from Alexa or Siri, employs similar technology. It stands to become a powerful integrating force in Google's empire driven by the move from mobile-first to AI-first technology and intended to personalize Google users' experience.
Customer service has been disrupted by chatbots—even for smaller businesses. While these chatbots were once inaccurate and difficult to work with, they are far more advanced in 2018. The research is clearly in favor of chatbots utility and efficiency: 57% of consumers are interested in the quick response time of chatbots, and 40% of consumers reported that they don't care whether they speak to a real human or a chatbot, according to a 2017 study by HubSpot. Chatbots can increase profit margins and streamline the customer experience.

Google Translate now uses Neural Machine Translation systems for better translation
How to Change Your User Experience
If you're a business or start-up owner, you might think: I use Alexa and Siri, but my company doesn't have the same resources as Amazon or Apple. Thankfully, there are a number of ways to incorporate AI, regardless of your company's size. And if you've already incorporated some AI technology, there are a number of ways you can take this technology to the next level to stay years ahead of your competitors.
There are a number of ways other companies besides tech giants have improved user experience by incorporating AI. Those of us who bank using our phones remember the difficulty of trying to get a clear picture of our checks. Today, banks use computer vision to record a video as we "take a picture" of the check. The computer is then able to self-align the check and extract the relevant data.
Contrary to the safety concerns raised by Facebook's facial recognition technology, there are multiple uses for facial identification and biometrics in data privacy, such as for employee logins. Chatbots and personal digital assistants can significantly reduce your overhead costs for employee on-boarding. Even if you don't have a customer service department, new employees can complete on-boarding with chatbots using deep learning technology similar to that used by Alexa. Businesses that have repetitive labor-intensive tasks like data entry can improve the process with robotic process automation (RPA) technology.
In addition to transforming and improving user experience, AI-first technology can simultaneously ensure that businesses can allow their employees to do the intelligent and creative tasks that humans do best.
Obstacles Versus Hype in Implementing AI
While some companies have made substantial progress by utilizing data and analytics, this progress has mostly benefited location-based services and retail. McKinsey predicts that manufacturing, the public sector, and healthcare have only reached 30 percent of the potential value predicted by McKinsey in 2011.
Why is there so much hype around AI while the progress outside of these limited domains seems to lag? It's not because of problems with technology. Executives are often surprised to learn that the reluctance surrounding AI is often cultural in nature rather than technical or financial.
It's time to leave behind the myth that it is overly expensive to introduce AI. Enterprises, organizations, venture- and series-funded corporations can implement AI at relatively low costs with big returns (e.g., with chatbots).
Concerning technical obstacles, 70-80% of the time needed to implement AI is often because of a lack of clean data. If an international corporation has a British department inputting sales information in DD/MM/YY format and the American department inputs the same information in MM/DD/YY format, that data needs to be normalized before it can be used. While cumbersome, this problem is endemic to everyone—even Google.
Investing in the process of normalizing data is straightforward, but only once top executives are on board. Many executives are risk-averse and will reject AI because of its unfamiliarity. Even when executives are on board, employees might become anxious about losing their job to automation. Here, it's important to reassure employees that AI will allow them to do what humans do best: intelligent tasks that require creative and critical thinking, like resolving complex user issues or managing AI systems.
By introducing smaller projects first—like chatbots or RPA—you can build confidence at every level in implementing and executing AI solutions. The numbers in the McKinsey and Gartner reports are clear: by implementing AI, you stand to benefit from bigger profit margins, reduced overhead costs, and a competitive edge in your industry.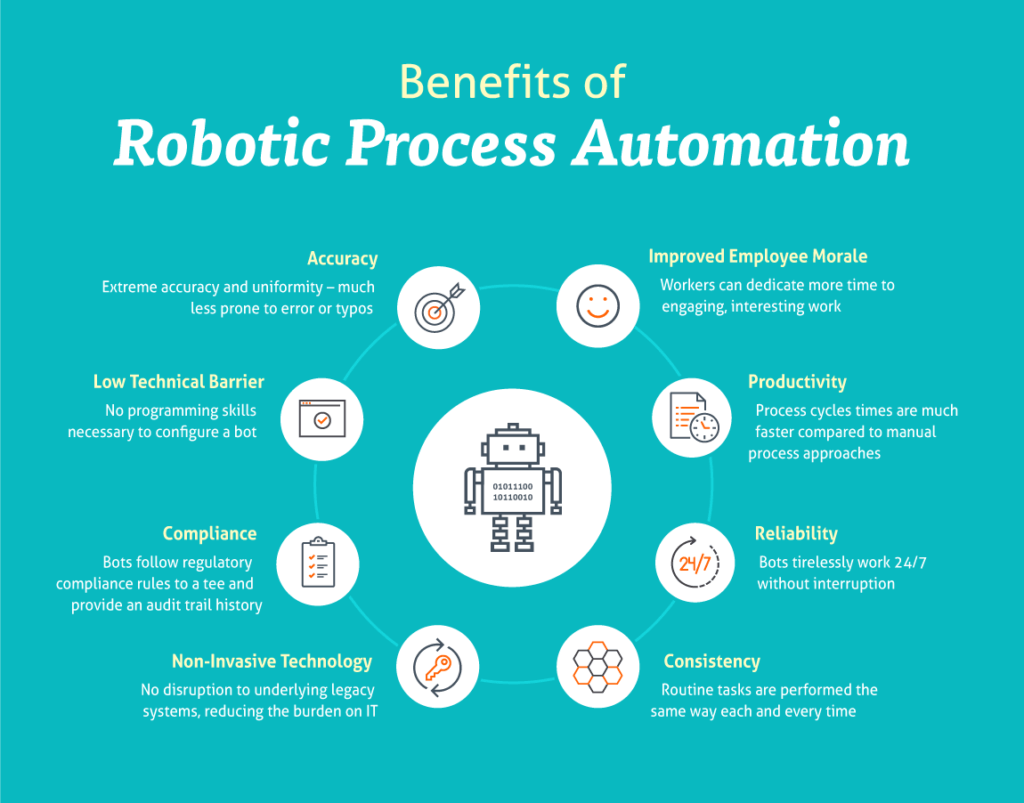 Getting Started with AI Today
The evidence is overwhelming that incorporating AI into your business, enterprise, series- or venture-funded corporation is simple and increasingly necessary to compete in rapidly evolving industries. There are immediate steps you can take to start building your team's confidence in AI and in the potential for AI to bring your business to the next level.
Four ways to get started:
Buy

normalized data from publicly available datasets

(e.g., weather data, Facebook, Twitter, etc) and combine with internal company data to begin obtaining insights and recommendations.
Invest in your own clean data to help to build executive and employee confidence in employing AI technology.
Implement chatbots since they are already proven to transform user experience and streamline employee on-boarding.
If you're already implementing chatbots and datasets, you can take your company to the next level by enhancing data privacy with biometrics and facial recognition technology.
The key to incorporating AI—or taking it to the next level—is to find use cases that are small yet meaningful. When you gain success there, you build confidence in your team to be on the frontier of the technology that will propel your business forward at Silicon Valley speed.
Schedule a live demo today with an SVSG Technologist and see our AI in action.