We value technology differently
We operate at the intersection of tech and people.
Your on-demand CTO/CPO advisors
We are founders and technology executives who bring a collective 200 years of experience building, managing and selling companies. We have codified our experiences into a framework for evaluating the product and technology of a business.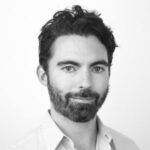 Matthew Swanson founded SVSG to help organizations around the world move at Silicon Valley speed. Having launched multiple enterprise focused startups, he has had first-hand experience helping companies overcome the challenges of adopting new technologies into their businesses. Matthew specializes in working with business leaders to navigate the rapidly changing technology ecosystem in order to turn the threat of emerging technology into competitive advantage.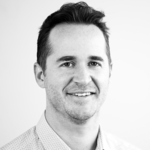 At UC Berkeley, he worked in a large variety of software and hardware startups before receiving his Masters from UCLA. He then lead operations and business development at Google Ventures funded SpeakerText prior to its acquisition. He has consulted and designed crowdsourcing, media and data platforms for organizations including Amazon, Netflix, the Government of Malaysia and a wide range of venture-backed organizations.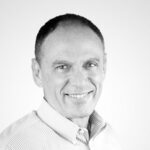 Bernard has over 20 years of experience leading engineering teams that deliver mission-critical software applications for the enterprise. His teams have delivered SaaS and mobile applications in markets as diverse as digital marketing, mobile banking, distributed storage, education, augmented reality, social messaging, email, web hosting, e-commerce, neuroscience and distance learning.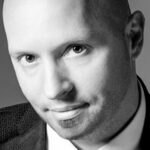 Carter is an executive with over 25 years experience building technology teams to solve enterprise challenges in the financial services industry. He has extensive experience leading software development teams, business process reengineering, and global expansion projects.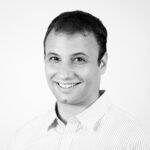 During two tenures as a startup CTO he contributed value in all stages of company building, from early stage development, through multiple investment rounds, and a successful exit. He has served as an architect of ecommerce, SaaS, crowdsourcing, and payments platforms. He also has a background in embedded systems and earned an MS degree after completing his graduate work at UC San Diego.
Eric has a track record of creating high-use, quality products (multiple 100k+ MAU deployments), with expertise in a broad range of skills including system architecture, product development methodologies, and organizational processes. He specializes in education technology, has an ever growing breadth of tech stack (JEE, LAMP, Universal JS), and a passion for social impact.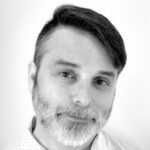 Jonathan is a veteran software and web application product architect and UX/UI designer with hands-on and team management experience, leading discovery, design and implementation of enterprise-level technology solutions for business and consumer SaaS, eCommerce platforms, mobile applications, and internal operations applications.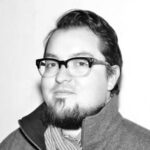 Gustavo Huber is an experienced hardware product architect with over 1 million devices shipped under his belt. He has led lean R&D teams to design and deliver solutions ranging from Industrial IOT and Edge Computing for Fortune 1000 companies to educational toys and open source single-board computers for mass market. His prior projects include smart cities infrastructure, agricultural sensor networks, consumer products, and custom devices for large-scale marquee events.
Geeta Chauhan is seasoned executive with 20+ years of experience building new products, leading diverse global teams, scaling and architecting complex distributed systems for companies ranging from nimble startups to Fortune 500s. These days you can find her with AI startups building Deep Learning based platforms or tinkering in her garage to convert her electric car to run autonomously. Earlier, she was CTO of Data Platforms at Nokia and led the Advanced Technology incubator for Genesys Labs. She is passionate about Sustainability and adoption of AI for Good.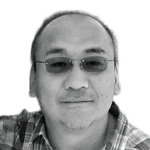 Don Kim is a seasoned Information Security Professional with a focus on compliance automation and cloud security. He has an excellent ability for solving complex governance issues in hybrid environments. Don is well-regarded for his ability to map requirements and translate them into technical controls. Don holds a degree in Security from University of MD and maintains many industry recognized Security and Cloud certifications.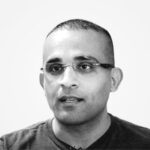 Shariq Minhas is a technologist and entrepreneur who has helped grow several successful startups. He is currently an advisor and consultant to several venture backed companies in the machine learning/AI, logistics, online travel, and digital health industries. Previously, Shariq led engineering teams at Hotwire, Expedia, Jigsaw (acquired by SalesForce), and served as a consultant to Lyft.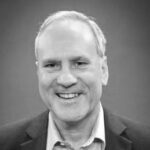 As a distinguished Service Professor at Carnegie Mellon's Silicon Valley campus, Dr. Evans specializes in helping Fortune 500 brands navigate the Silicon Valley startup landscape in order to tap into the latest technology trends.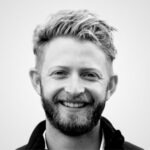 As director of strategic partnerships, Dylan is responsible for creating opportunities that add value to SVSG clients and partners. Dylan brings to the position a successful track record of more than a decade of business and community development in the startup, media, & entertainment ecosystems.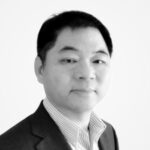 Byron Lee is a hands-on experienced CTO/VPE who builds scalable products with Web & Mobile clients, SOA-Microservice Architecture, Data Engineering, Relational & NoSQL Databases, Analytics and AI/ML, deployed to Hardware, VM/containers and Clouds. He excels at creating strategy, products, POCs and services with business executives and graduated with a BS EECS from U.C. Berkeley and a MS EE from Stanford.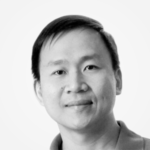 Ed Komo is a technically hands-on CTO/VPE who had helped built a few startups, e.g., AllBusiness, Hotwire (now Expedia), Jigsaw (now Data.com of SalesForce), One Kings Lane, and others from the ground up to hundred millions in revenues. Ed also has strong business background, and has extensive track records working with non-technical colleagues on complex technical and business issues. Ed holds degrees from U of Texas Austin and UC Berkeley.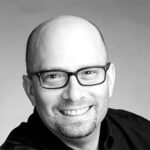 Adam is a seasoned executive with over 25 years experience in building and growing companies and their technology. Through extensive experience in online services, financial services, and a variety of content service types, Adam has lead efforts in creating successful technology companies, platforms and applications that provide cutting edge experiences for customers.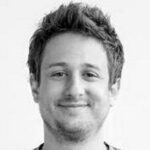 Alex Henry is a seasoned product designer with experience in both establishing and running a multi-disciplinary design agency as well as entrepreneur building products and teams around SaaS and enterprise software.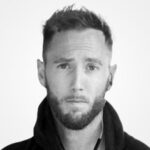 Anthony Manzo is a seasoned product designer with experience in both establishing and running a multi-disciplinary digital agency as well as an entrepreneur building products and teams around eCommerce platforms, SaaS and enterprise software.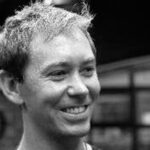 Kevin is an entrepreneur with a strong engineering and product background. Past work includes his role as an early engineer at Card.io (acq'd by PayPal), CTO at Breezy and CEO of CISimple. He's a technologist who enjoys working with new companies in exciting spaces and established firms with the desire to innovate.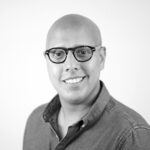 Roger Toor built very successful tech companies, with backing from many of Silicon Valley's finest investors and has gone on to be an advisor and board member of a wide variety of successful organizations. His career as a technical leader and entrepreneur has been high velocity since graduating from one of the UK's best Computer Science schools.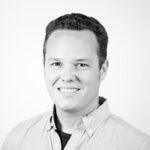 David left a PhD program to found two companies. The first, ASPNetMedia which licenses software to web developers, was built while living in Thailand. LendFriend, which was part of AngelPad and funded by Google Ventures and Science, helps people who know each other lend money to one another safely, legally, and with peace of mind.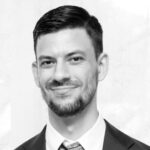 Dan holds a research degree with honors in Computer Science from the University of Maryland. He has led multiple teams to success from the ground floor and transitioned companies through acquisitions. Dan has a passion for making cutting-edge technologies more accessible, is an avid Mandarin student and handles a variety of projects based in Asia, Australia and the Americas.